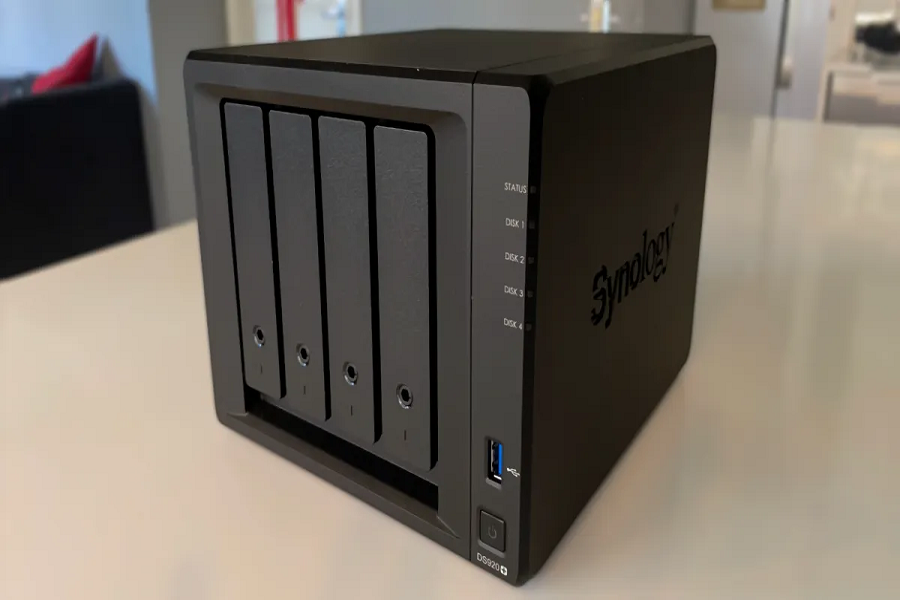 For every work, having a reliable storage solution is highly required. Finding reliable and affordable network-attached storage systems isn't easy for small and medium businesses. And that's when it's time, as Synology DS418 comes in handy. People looking for an appropriate NAS device for their business should know about the features that can help them a lot.
So, at the DS418 system, the users can have:
– It is a high-quality NAS server for small to medium businesses and homes.
– To help the system run smoothly, it has a 64-bit quad-core processor with 2GB DDR4 RAM, and then, for extra requirements, it's expandable up to 6GB. Also, the 4-bay Quad core provides 64TB (4 x 16TB drives) of HDD support.
– Then, for data protection and backup services, Synology provides various data protection and backup features with the help of various RAID levels. The device has RAID 0, RAID 1, RAID 5, RAID 6, and RAID 10. It does work like scheduled backups to external drives, cloud storage services, and other NAS devices. It increases the performance or capacity whenever it is required.
– Synology DS418 runs on DSM or DiskStation Manager. It's a user-friendly web operating system allowing users to manage the NAS. It had features and applications like file sharing, surveillance, and data backup.
– Besides Synology's cloud system, users can share files on other platforms, like Windows, MacOS, etc. Also, the Synology ecosystem makes sharing files and syncing devices easier.
– If required, the DS418 NAS server can also be expanded with other Synology units. Therefore, if the business increases, it can expand itself by connecting with an extra five drive bays. DS418 can go with four internal bays and five expansion units.
– It also offers multiple connectivity options to the users. DS418 has 2xUSB 3.0 ports, 1xeSATA, and 2GB Ethernet ports; these are enough for additional expansion or storage.
– After all these, to help the users even more, the DS418 system allows the users to use the Synology mobile apps for iOS and Android devices. This way, the users can access the system remotely and look into things like surveillance camera monitoring, streaming media, file browsing, etc.
Conclusion
Ultimately, it's pretty much understandable how easy to access and productive the DS418 is. With the help of this NAS server play, users can easily access and share files, look into the surveillance system, backup the files on time, and many other things. It's a perfect and affordable package for small to medium businesses.