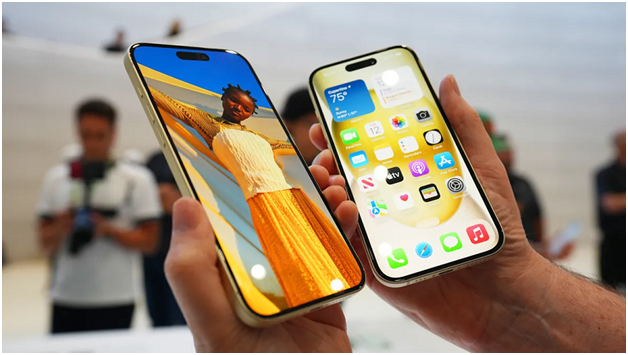 Technology
Buying an iPhone 15 – Here Are the Things to Consider
Are you one of those people who want to have an iPhone 15? If yes, then this article is for you. In this article, we will give you vital information about iPhone 15, especially the things you should know before buying one. Buying a new phone, especially iPhone 15 is a matter that needs to be thinking about many times. After all, iPhone is not cheap. In fact, it is one of the most expensive phone models even in the iPhone series. Even if you have the money, you still need to think about whether getting an iPhone 15 is the best decision for you. It is without a doubt that the release of iPhone 15 has caused excitement among tech lovers, especially for those iPhone afficionados.
The iPhone 15 promises new features both design-wise and specs. Thus, caused more excitement to iPhone lovers. It is not surprising at all because Apple has long been known to have a knack in making people want to have the latest iPhone series. Some of the promising features of iPhone 15 include stellar camera, beautiful display, and a speedy processor. Of course, let us not forget the price. It is without a doubt an expensive phone, which can dig a hole in your pocket. Hence, before you consider buying one, you must first take into account the following:
Do you really need a new iPhone?
As an iPhone afficionado, sometimes you tend to get a hand on the latest iPhone version even if you still have a perfectly running phone. It is like getting it for the craze and not really for the need of it. While having something new is a good feeling, it is not that practical at all, especially if your current phone is still performing excellently. If your existing phone still meets your daily phone needs, then you might have to reconsider buying a new one, especially if you have a lot of expenses. However, if you feel like the functions and upgrades of the new iPhone model would meet your work and personal phone requirements, then certainly go ahead and purchase it. It all boils down to how badly you need the phone.
Take into account your budget
As mentioned above, iPhone 15 is not the most affordable phone in the market. Buying one would entail a lot of money. Therefore, you have to really assess whether buying a new iPhone can greatly affect your budget or not. The goal is to make sure that if you buy an iPhone15, it will not strain your budget. If it does, then you have to reassess your options and decisions.
Think about alternatives and upgrades
You surely have made the decision to buy an iPhone 15, but were you able to explore other alternatives? Something that would let you enjoy same features but at a much affordable cost. Make sure that before you purchase an iPhone 15, you have thoroughly taught about all other options. That way, you will be able to come up with a decision that you will not regret later on.